Bespoke Software Development
"Highly skilled, multi-platform Developer… turning ideas into software"

Bespoke Software Development
Applying technical excellence, strategic insight and industry standard technologies to deliver powerful,  enterprise-class, feature-rich, user-friendly software to enable, manage & monitor business processes.

Web Development
Extensive experience developing powerful, data-driven websites enhancing business processes, customer communications and revenue generation. Predominantly built on Microsoft technologies.

Mobile App Development
A highly skilled mobile app developer, offering full service design and development of iPhone, iPad, and Android apps. Delivering a range of mobile solutions, from bespoke enterprise applications consuming web/data services to corporate games.

Database Design
Design & build of sophisticated, efficient & scaleable business-critical databases, along with performance tuning, analysis and reporting capabilities. Particular expertise in MS SQL Server & MySQL backends for local and cloud based solutions.

System Integration
Extensive experience connecting disparate systems, using bespoke adapters. From CRM to Accounts and Legacy to ERP, a common datasource is crucial to the efficient running of any organisation.

Dynamics CRM Customisation
From simple UI and form modifications through to advanced plug-in development and integration solutions, CRM customisations undertaken to ensure alignment with your business processes and facilitate operational efficiency.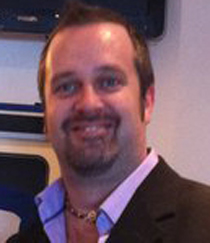 Conrad Jagger : Bespoke Software Developer
By day I'm a professional developer with a growing list of extremely satisfied clients.
By night I'm a stand-up comedian. For the rest of the time, I'm a proud husband & father of four.
If you have any development projects, challenges or opportunities, I would love to help you, so please get in touch.
Thank you, I look forward to hearing from you.

Conrad Jagger